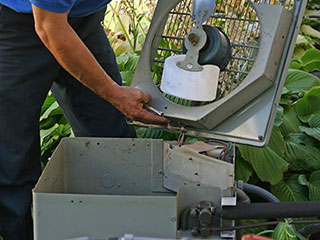 Is A Cleaning Really Necessary?
While you certainly have many other projects around the home, ensuring that your HVAC unit is periodically cleaned is a vital one! It's the unit outside of your home that pulls in air to use for air conditioning so your household is able to keep a stable and pleasant temperature. However, in this process it also sucks in unwanted materials including bugs, mold, and otherwise which stack up over time, tainting the air as it passes into your home. Airborne toxins from pollution or smoke can also get stuck too, which is the last thing you want!
What Problems Does This Cause?
The blockages that occur over time from buildup may be costing you when it comes to your energy bill. It's much more difficult for air to get through thanks to the dirt and other contaminants clogging up the system, and because of it your air conditioning will have to run for longer in order to complete the task of regulating your household's temperature, thus wasting energy. The components of the unit itself will also suffer from wear and tear more quickly, effectively cutting its lifespan. The health of your family is at risk as well from a dirty unit, as the contaminated air can cause a wide variety of problems. Headaches, fatigue, and even worse issues for those with asthma or even allergy troubles may arise from poor air.
Let Us Get To Work
Rather than continue to deal with an impaired HVAC system, let our professional team handle things. We'll come out when suitable for your schedule and get right to work on cleaning the outside and inside of the entire unit to ensure everything is completely cleared out. We use high-quality equipment to assure thorough work, which will remain that way for as long as possible.
Why Wait Any Longer?
Get your HVAC unit cleaned quickly by contacting Air Duct Cleaning Spring Valley!